Yae Hasebe is Nanao's Little Sister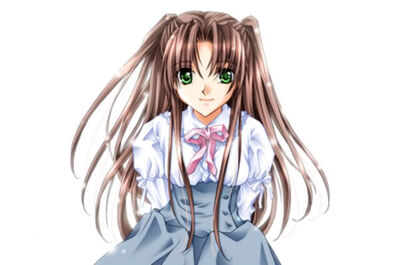 who Has a Crush On Cillian Because She Helped Him on His Essay. She is One of the Main Protagonist of
The Adventures Of Cillian Darcy
's   And A Best Friend of Lorcan and Lilly Darcy and She Became Cillian's Girlfriend until
Season 17
, She Betrayed Cillian for the Disciplinary Commette. After Her Loss to Cillian, She Teams with Him to Find the Numeron Dragon.    
After Lorcan and the Others Betrayed and Killed Cillian, Yae Hasebe Saw his Dead Body and Ended Up Falling in Love with Him and Cuddles Him Every Night. On His Woken at 10pm, She Saw Him Woken and Happly Hugging Him and Introduce him to Herself and Her Older Brother, a Professonal Photographer Named Kotori Takanashi Meets With Cillian who Wants Him to Stay Away from Her, and Cillian Challenge him to a Duel which He Accept. Yae's Impressed of Cillian's Deck. Nanao Hire Him to Fight the Red Kings Swordsmen. Yae Reveals in episode 16 that Yui Kotegawa offers Her to dump him in a Duel which She Accept. In the 5-Part Season Finale, Cillian Emarks to End the War.
After a Year Since Cillian's Left. Yae is Worried that Cillian's Not Coming back and Saw one of the Disciplinary Commettie Members who Duel Nanao and Kotori. But then Cillian Returns with His Twin Sister.
After Yae And Cillian Arrived to The Numeron World, Yae still Loves Him and Apologies. So then at the Season 17's penultimate Episode, Yae starting to Hate Him after he Arrived Home and Cheer him on in his First Action Duel against Kotegawa but then at the Final Episode, Yae Apologies to Him for Betraying him and He Finally Forgives Her and Became Her Boyfriend.
Season 20
Edit
Yae is got Captured by Nemesis and Being Freed by Cillian who Defeated Nemesis.
Ad blocker interference detected!
Wikia is a free-to-use site that makes money from advertising. We have a modified experience for viewers using ad blockers

Wikia is not accessible if you've made further modifications. Remove the custom ad blocker rule(s) and the page will load as expected.