Tsukiakari

Story by

Akira Jotaro

Director

Akira Jotaro

Producer

No information

Kanji

月明かり: The Movie

Romanji

Tsukiakari: The Movie

Alternate title

Moonlight: The Movie

Music by

Akira Yamaoka

Studio

Aozora

Running time

82 minutes

Country

Japan

Language

Japanese
Tsukiakari: The Movie (月明かり: The Movie, Tsukiakari: The Movie) is a film written and directed by Akira Jotaro as the live-action movie version of the survival horror game, Tsukiakari by Aozora.
Seven years ago, eight average high school students were kidnapped by a serial killer during their vacation to Tsukijima, a small island southwest of the Kanto region. The eight students were never found and are presumed to be dead. For seven years, the serial killer had done nothing and was never seen again, until one day, when a detective had found a corpse by an old castle from the Heian era and had delivered the pictures to his client. The week after the detective had sent the photos, he had dissapeared in the same way the eight students had. After many days had passed, the client, Maya Kusaka, had gotten no communication with the detective and so she had gotten worried and began to investigate the case herself. Once she had gotten to Tsukijima, Maya had experienced a strange feeling and knew something was strange about the island. Looking for her old friends, Maya investigates the mysterious island of Tsukijima and is haunted by something which she was haunted by before when she was a child.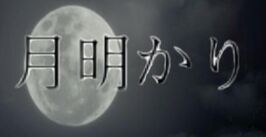 Ad blocker interference detected!
Wikia is a free-to-use site that makes money from advertising. We have a modified experience for viewers using ad blockers

Wikia is not accessible if you've made further modifications. Remove the custom ad blocker rule(s) and the page will load as expected.