Ad blocker interference detected!
Wikia is a free-to-use site that makes money from advertising. We have a modified experience for viewers using ad blockers

Wikia is not accessible if you've made further modifications. Remove the custom ad blocker rule(s) and the page will load as expected.
Nemesis is the Main Antagonist of
Rise of Nemesis (Arc)
and the Main And Final Villain of the
Series
who Trys and Rule the World. Nemesis Pretended to Be
Lilly Darcy
(Cillian and Lorcan's Sister)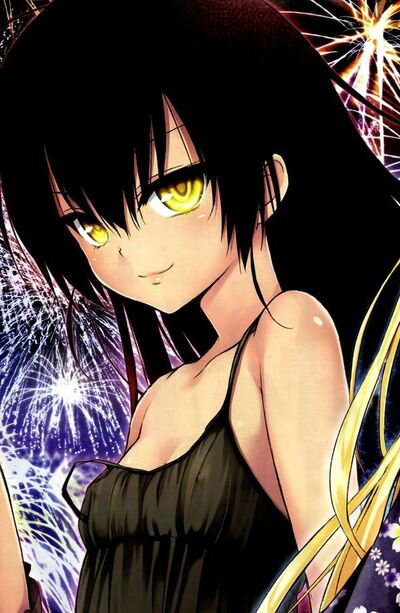 After Nemesis is Defeated by the To-Love Ru Characters, She Has an Ability to Travel in the Shadows. In the Between of Season 1 and Season 14, She Gave Miss Tweedy two Numbers, 53 and 92. After Mrs Tweedy is Defeated, She Offers Yui Kotegawa 4 Numeron-Style Numbers and 3 Chaos Numeron-Style Numbers. and She Accepted her Offer and Decide to Kill those Darcy.
Abilities
Edit
Nemesis Duels Cillian in the Penultimate Episode, She uses her Battle for, She has Shadow Wings And Her arm becames a Shadow Disk.
Battle of Darkness
Edit
Nemesis Returns As the Main Antagonist of the Final Season (20th) To Kill The Heroes for Good, And Reveal her True Form in episode 25, Cillian Challenged Her into a Pendulum Duel of Death
Nemesis Uses the Darkness Numeron Deck features Her Number 10Xs
Record
Opponent(s)
Episode(s)
Outcome
Cillian Darcy
Dawn Battle
Win
Lorcan Darcy
Chaos Duel
Win
Cillian Darcy
Final Showdown
Lose