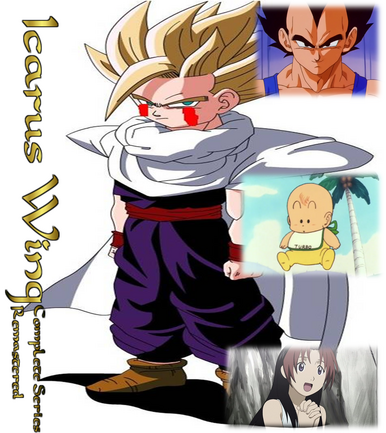 This article is the complete collection of episodes in the anime Icarus Wing. The anime was aired for a long time, with breaks between seasons. This article also contains a summary of the movie.
Episode Number
Title
Summary
1
Ruins of Zeonia
A brief summary is given of the world of Zeonia and how humans get around. It then cuts to Icarus, who is travelling on the desert's edge, heading for the Ruins. Along the way, he finds a ransacked desert village. Exploring, he meets Dawn, a young woman about his age, and her companion Penance, a mechanic who has lost all his memory. After a brief argument, Icarus lets them come with him to the ruins.
2

Secrets

of the Ancients

Coming Soon!
Ad blocker interference detected!
Wikia is a free-to-use site that makes money from advertising. We have a modified experience for viewers using ad blockers

Wikia is not accessible if you've made further modifications. Remove the custom ad blocker rule(s) and the page will load as expected.