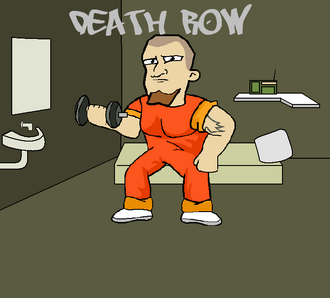 A man named Hector Van Daemon has commited a crime of terrorism. He was sent to jail. He only has a number of days to prove his innocence. A volunteer, Joe Creck, will help reform him in time.
| Character | Japanese Voice Actor | English Voice Actor |
| --- | --- | --- |
| Hector Van Daemon | Ryūsei Nakao | John DiMaggio |
| Joe Creck | Ryo Horikawa | Jeff Bennet |
| Officer Pane | Shō Hayami | Billy West |
Additional:
Hector's Dad - Japanese: Jōji Yanami, English: Dan Castellaneta
Judge - Japanese: Shigeru Chiba, English: Phil Hartman
Ad blocker interference detected!
Wikia is a free-to-use site that makes money from advertising. We have a modified experience for viewers using ad blockers

Wikia is not accessible if you've made further modifications. Remove the custom ad blocker rule(s) and the page will load as expected.